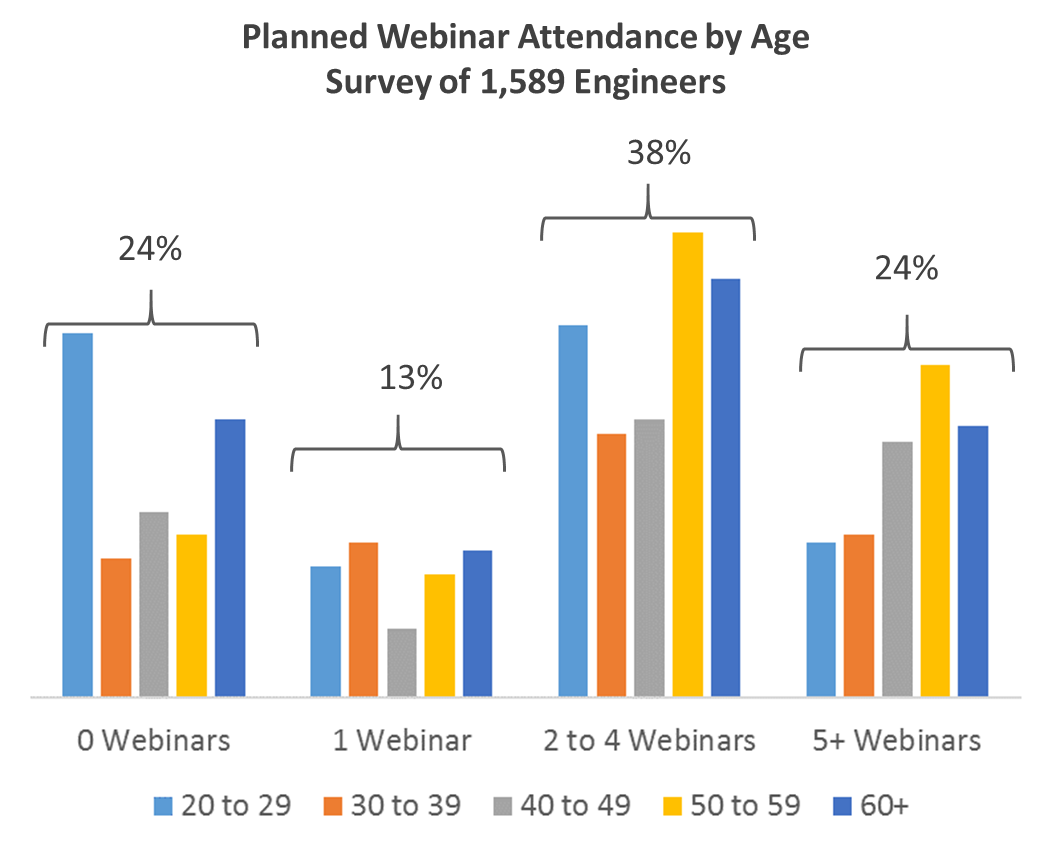 We surveyed 1,589 engineers to understand how they get their news and information. More than ¾ said that they planned to attend a webinar in 2016.
The fact that engineers say they are going to webinars matches the anecdotal evidence we have seen both at ENGINEERING.com and what I hear from other publishers - engineering marketers are signing up for more webinars than ever.
In this post we'll look at the increased commitment to webinars, what sorts of webinars marketers are running, and dig into more detail about the engineers who attend them.