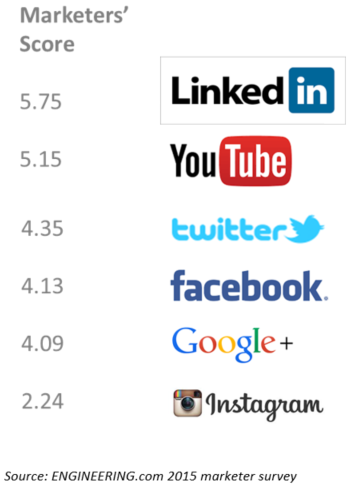 Focusing on distribution is a great way to make sure that you earn a return on your content investment. In
addition to other social media channels, Facebook can be an important part of the engineering marketer's distribution strategy.
Why use Facebook to reach engineers? Mostly because of the volume of inventory. That volume can make up for the fact that marketers consider Facebook to be a less valuable audience platform than Linkedin, Youtube or Twitter (according to the ENGINEERING.com 2015 marketer survey).
This post breaks down two keys to maximizing your reach on Facebook.