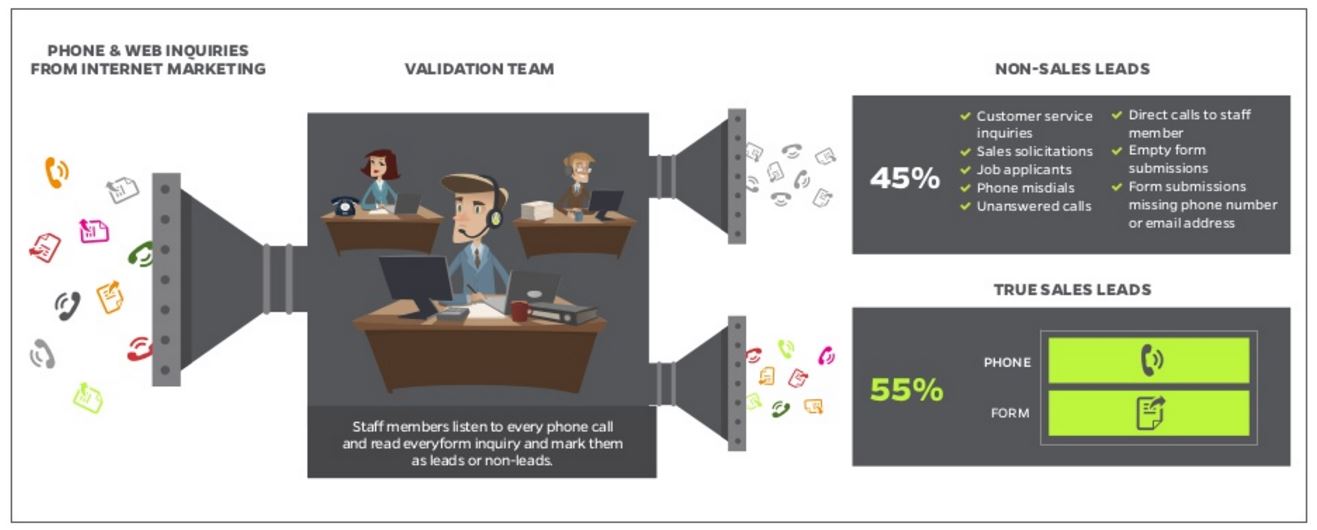 "If marketers are judging the success of their campaigns (SEO, PPC, email, etc.) on quantity of inquiries instead of quality, they could be overestimating their results by as much as half. "
This is one of the findings set out in a presentation called the "Importance of Lead Validation" from Straight North, an SEO agency in Charlotte.
The data in the presentation indicates that about 50 percent of a company's website inquiries are not leads. For the purposes of this study, the authors defined a lead as a person who would listen to phone inquiry recordings and read form submissions. The authors state that this process allows a company to separate actual sales leads from other non-sales inquiries.