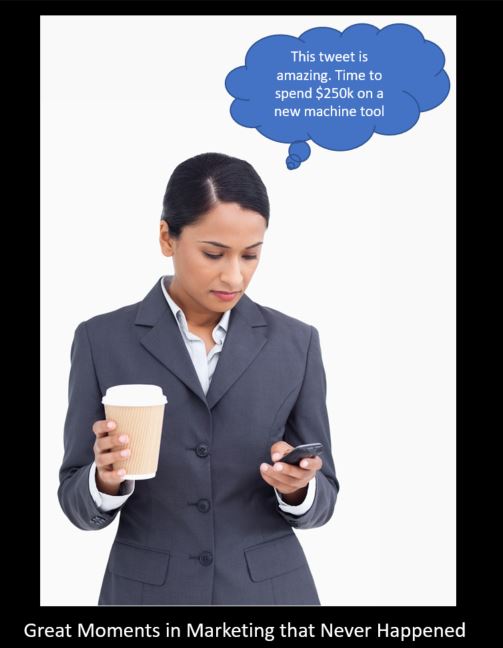 Do you need to create a bonus plan for a B2B marketer?
Maybe you are considering a bonus based on how many leads they generate. That path is popular, but it's difficult to implement in the industrial market place. There are even worse ideas, however, like paying for social media followers.
There is a tension between compensating your marketers for things that they can control – social reach, web site traffic and marketing qualified leads, versus things that you really want, like revenue.
This is a real challenge for industrial marketers because the sales cycles are so long and their tasks are so varied.
In this post we'll assume that you already pay a competitive salary, so we will focus on incentive compensation for marketers.
There are all kinds of approaches, but be forewarned. If you pay for the wrong thing, you may get a whole lot of it. For example, if you compensate for website traffic your marketer can make sure that your site is busier than ever. Busy means little to your bottom line though if all those new visits are from unqualified visitors who are an ill fit for your product or service.
In this post we'll investigate the primary ways that B2B marketers are compensated, and recommend specific ways to keep your marketing team aligned with your business objectives. We'll also call out ways that marketers can game most of these metrics to earn their bonus even if their actual performance is poor.