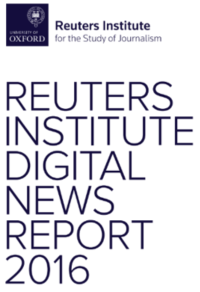 It's frustrating to be an engineering marketer. You create an excellent piece of content, only to see it get no views. This post covers three trends that are impacting the distribution of your content.
These trends are spelled out in the Reuters 2016 Digital News Report. While it does not speak specifically to marketing to engineers, it does highlight broader content trends that we can put into an engineering context.
People are increasingly accessing their news through aggregation platforms like Google and Facebook

Smartphones are used by 53% of news readers

Video news is not as popular as expected
Read on for my take on why this matters to engineering marketers and what you can do about it.