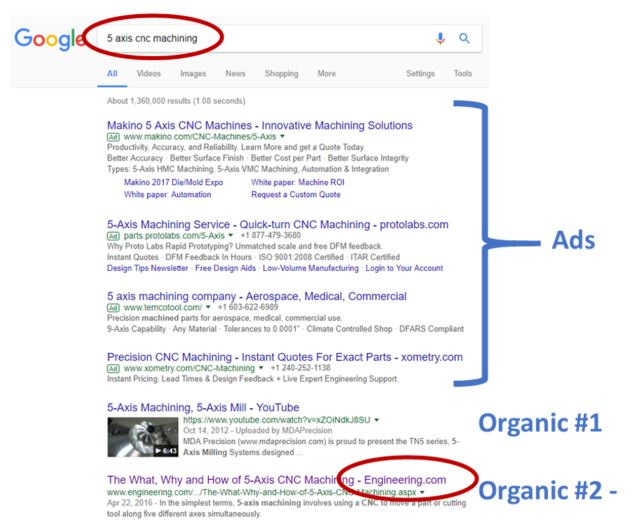 Last week I was at Conex2017 and saw an excellent presentation by Amanda Todorovich, the 2016 Content Marketer of the year, according to the Content Marketing Institute.
Amanda outlined the formula that helped the Cleveland Clinic's corporate blog grow to 5 million visitors per month, up from zero a few years ago. The approach she used really resonated with me, because many of the tactics she outlined were similar to what ENGINEERING.com has relied upon since we launched our Advanced Manufacturing vertical in 2014. We're not at 5 million monthly manufacturing visitors yet, but as the chart below shows, traffic has been growing at a very respectable pace.
We built this audience by researching and writing evergreen content that our target audience searches for. And now, month after month, those stories rank in our top 10 most viewed, even though some of them are quite old.
In this blog post, I will review the three most important takeaways from Amanda's presentation, adapt them to the growth of a technical audience –the target audience for linear actuators is a little smaller than people wanting advice on how to deal with signs of ageing – and finally provide behind-the-curtains evidence from our own experience of growing targeted traffic to our Advanced Manufacturing vertical.
But, first a warning. It's a lot of work.