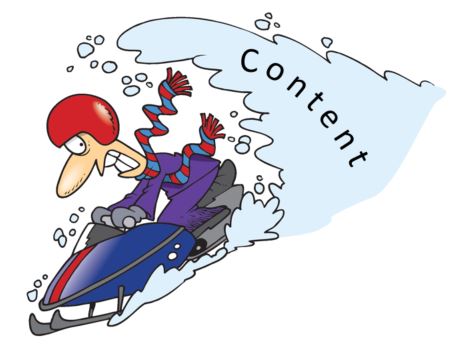 Technology has made it too easy to create content. As a result, we have too much marketing content for engineers.
From search engines that make research easy, to ever-present smartphones that take photos, to instant sharing on social media, technology has contributed to an avalanche of content. The engineers we seek to reach are trying their best to filter out the irrelevant messages so that they can get on with their work.
Marketers now complain that it is harder than ever to get their messages in front of technology buyers. They are watching their email open rates decline while they pay ever more to distribute their content on social media.
The Marketing world's recent obsession with content has dug us into this hole, but technology may also provide the way to dig ourselves out. We just need a little help…
I was at Content Experience 2017 in Toronto this week and heard a lot about AI and how it will work with marketing automation. We have a little experience with it ourselves. As you'll see in this post, we've learned a lot about how to leverage machine learning to improve the experience of content discovery for our target audience.
This post will cover my take on:
Why content clutter is breaking the internet for engineers
How machine learning and artificial intelligence works to make better content recommendations
What this will mean for engineering marketers