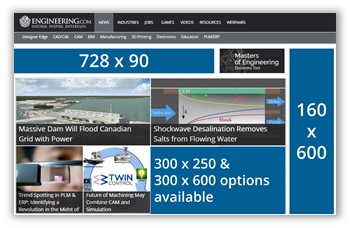 Awareness is the first step in the engineer's buying cycle.
Now more than ever engineers do their research online. They have to find you there. We can help.
Well-designed banner advertising campaigns can yield amazing return on investment for your online marketing efforts. Our portfolio generates strong awareness and click-through by reaching segmented audiences of engineers.
Find out more about the Banner Advertising Programs by downloading the brochure.