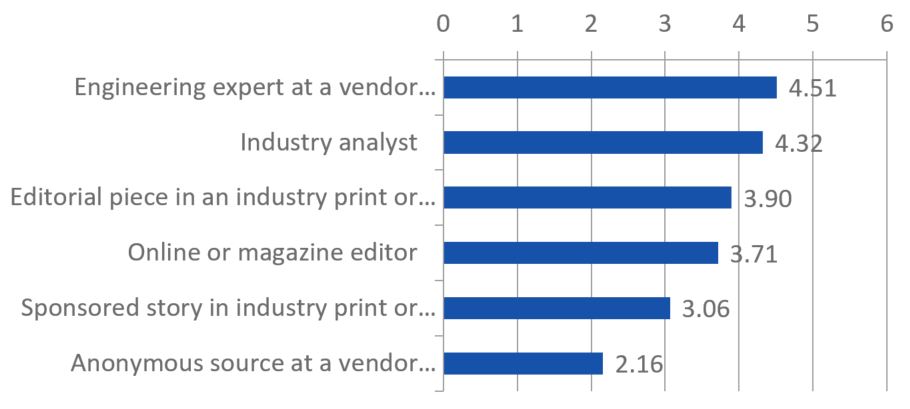 In a survey of engineering marketers, 87% said that they were investing in content marketing.
Unfortunately, that same survey revealed that creating engaging content for engineers was the biggest challenge.
Why do engineers hate your content marketing? Well, it's because marketers are the ones directing the content marketing show. Simply put…
It's not them. It's you.
In this post, we'll look at:
Who engineers trust the most to give them product information
What experts say about marketers creating marketing content
One thing that you can do to deliver content that satisfies engineers.