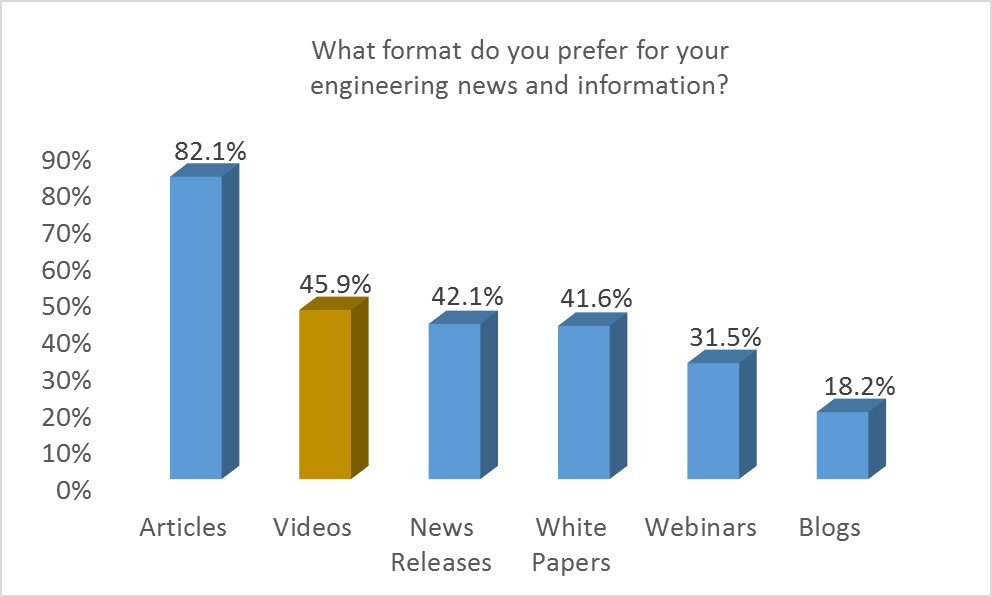 We'll be running a survey this month about how engineers consume content. Are there any questions you, as an engineering marketer, would like us to ask?
At ENGINEERING.com we often survey engineers about their media and information consumption preferences. A lot of that information is useful to us as publishers – it helps us tailor the stories we select and the ways we tell them.
The answers engineers give us can be just as valuable to you as marketers as they are to us as publishers.