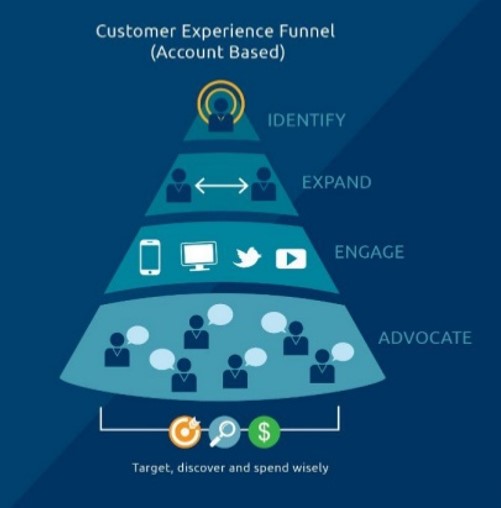 Is it time for you, as an engineering / industrial marketer, to consider Account Based Marketing (ABM)?
A lot of engineering marketers are now asking about whether we, as a publisher, can support their ABM efforts. The requests are coming from our largest accounts, the ones who have thousands of accounts themselves. These marketers are often first to test out new marketing technology.
The "Flipped Funnel" of Account Based Marketing - Slideshare by ABM vendor Terminus
The premise of Account Based Marketing is that marketers are wasting resources by trying to engage prospects who will never become customers. The argument goes that if those marketers were to instead identify and focus on the very best prospects, they would convert a much higher number of the right sorts of customers at a lower cost. This idea is described in the "flipped funnel" graphic set out above.
ABM isn't an either/or proposition. It can be conducted along with your traditional marketing efforts. There is a lot for engineering marketers to learn from this concept.
For those of you who are early in your education about ABM, this post will set out:
The marketing problem that ABM is designed to solve
Four steps to ABM for engineering and industrial marketers
Why ABM is different than having a very good sales person
How publishers like ENGINEERING.com can participate in your ABM efforts