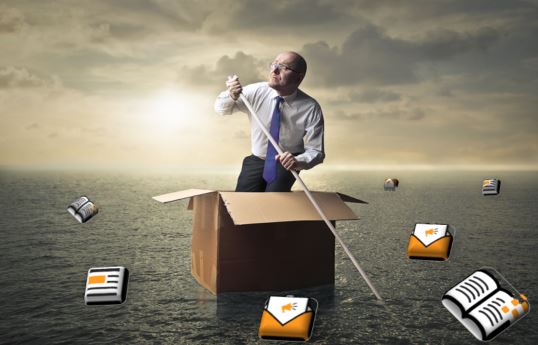 Content clutter is a serious concern for any marketer. The idea that your best planned and designed content meant to onboard and delight your target audience is being lost in an endless sea of blog posts, newsletters, automated campaigns, etc. etc. should send a shudder down the spine of even the most successful marketers.
While our prospects in the engineering marketing space no doubt suffer from more content than they have time to process, us marketers truly have it infinitely worse. As the flagbearers of content marketing we haven't been shy to dedicate countless keystrokes to documenting our activities, trumpeting our successes, and offering our thoughts as to where marketing is headed next. The sea we fear for our prospects is rather a Waterworld for ourselves.
The goal of this week's post is to act as a life-preserver for all the marketers working in the engineering space wanting to regularly grow their marketing knowledge, but find themselves too busy to sift through all the content out there.
To that end, here's our list of the marketing luminaries and content curators you should be following to cut through your own content clutter and make easier your regular reading of cutting edge marketing content.